What role does the CEO play in leading growth? What does it mean to be a sales-led leader? And why should a CEO carry a ball of string if they want to take their company of a voyage of change?
Join Anna Britnor Guest, with guests, Lorrin White & Allan Merritt, openly and candidly sharing their experiences about leading growth in their organisations. In this episode we talk about leading the pace of change and why being in a growth phase doesn't necessarily translate into immediate revenue. We discuss why decisiveness, communication and clarity are essential and Lorrin and Allan offer their tips for leaders looking to grow their companies.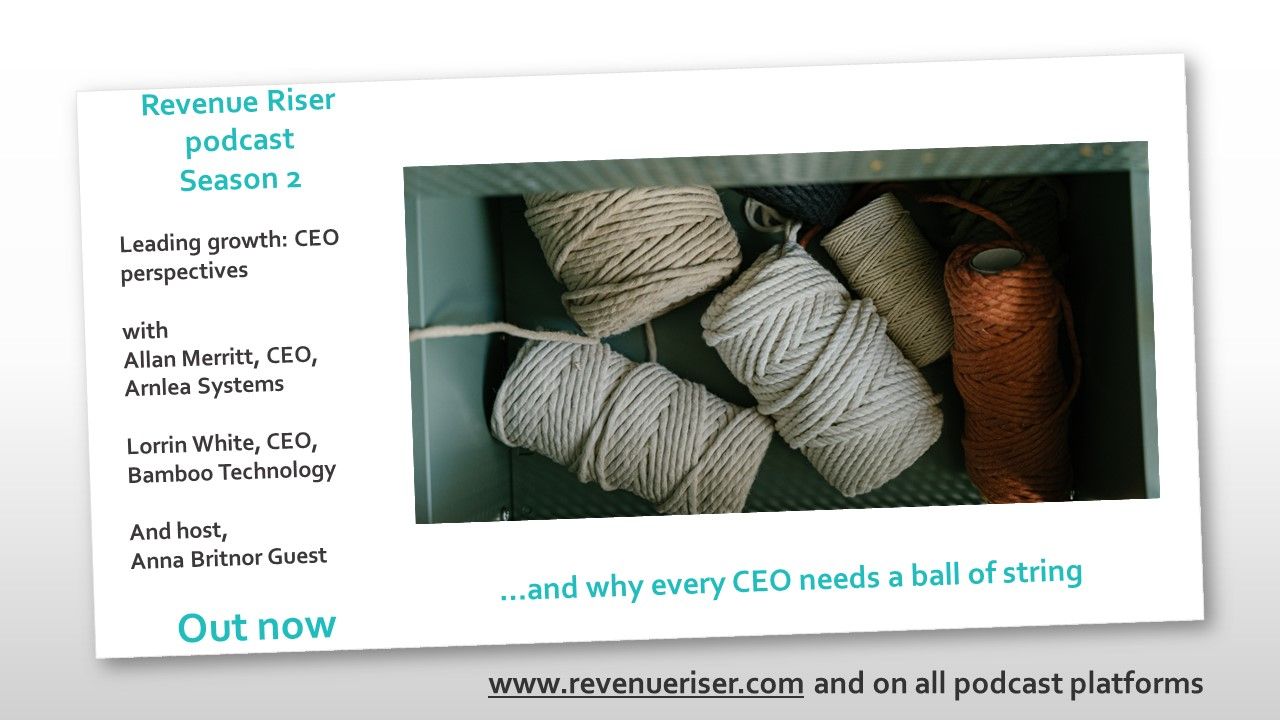 Sign up for extra resources
Sign up for our occasional e-news, containing relevant tips, news, recommendations and more from Revenue Riser and our guests.
We promise no spam, just info we think will help and interest you. And you can unsubscribe any time, of course.