Here you'll find published articles written by or quoting us and a regular feature in which we look back at our archives to see how what we said 'then' relates to the 'now'. Please take a look around.
For specific guidance, please take a look at our Sales guides
A look back at the archives
Our archive goes back to the late 1990s! In this occasional feature, we'll take a look at one of our old articles, publications or events to see what's still the same, what's changed and what wasn't even on our radar!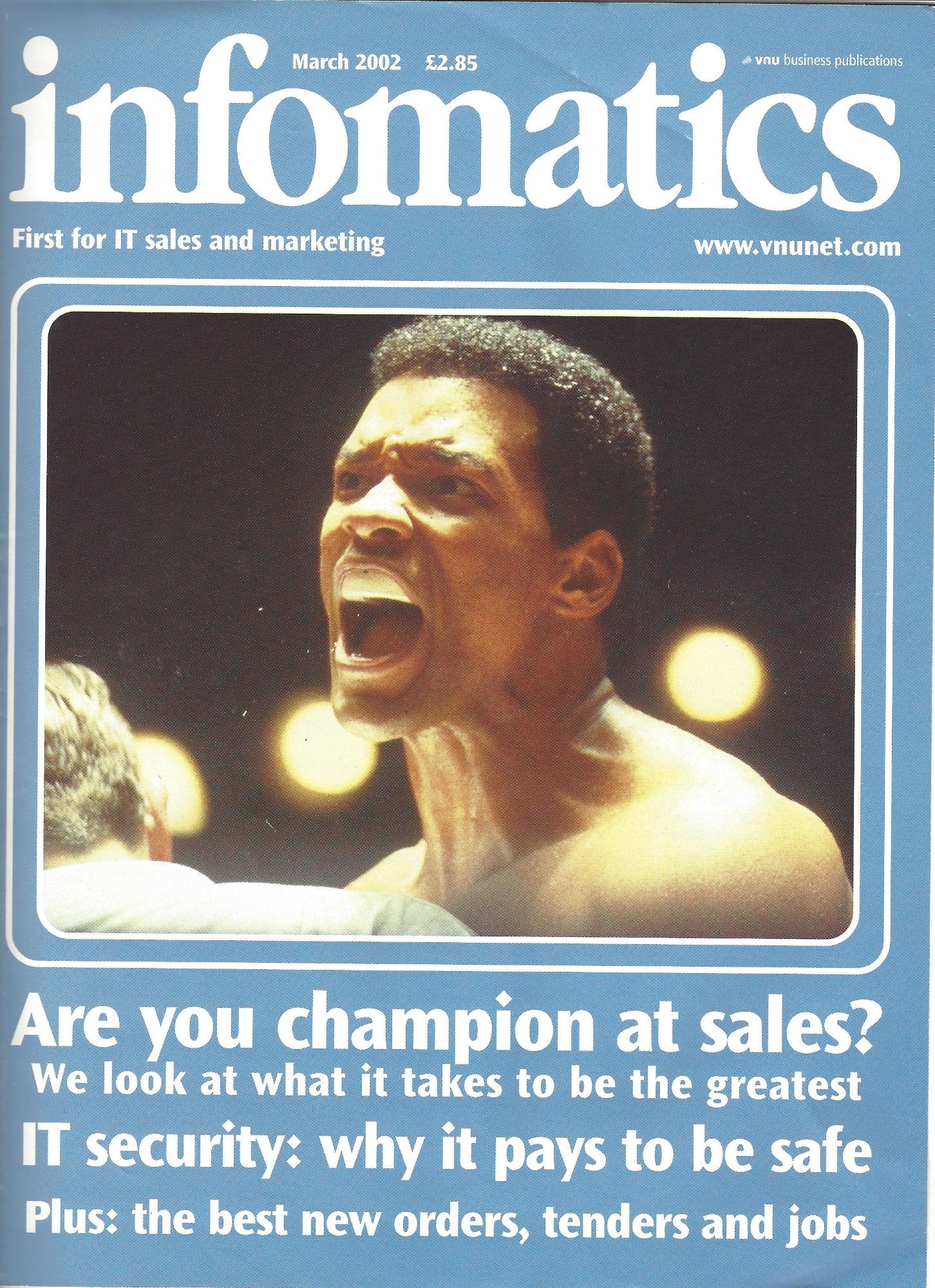 Could you be the greatest?
What's the difference between a good salesperson and a great one? Back in 2002, Anna Britnor Guest put together the recipe for exceptional performance for specialist IT sales publication, Infomatics. The foundations of what we now know as the 'Challenger' sale are there and the 7 most important skills for salespeople highlighted by contemporary research are still relevant. The nuances have perhaps changed and additional skills are now highly prized. Focus, tenacity and adaptability are all cited as important according to a 1997 study and we see these as even more key today.
What this tells us is that the last 16 years have been a consolidation, evolution and reinforcement of these trends. Plus ca change, perhaps?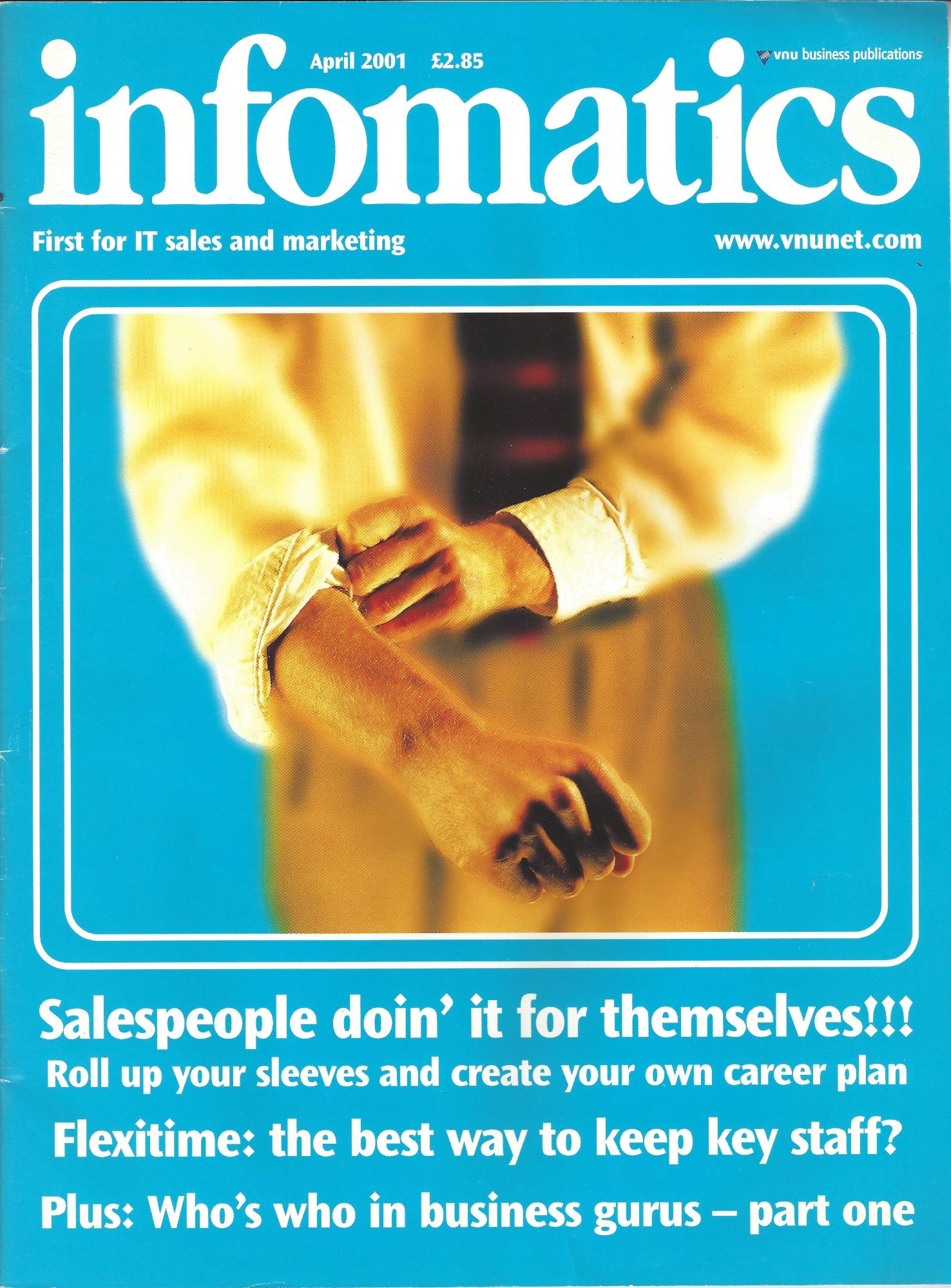 You know how to manage your accounts, territory and pipeline. But how are you managing tour own learning and development?
In this April 2002 article from Infomatics, Anna gave hands-on advice for managing sales development in a environment in which 'the pace of business life, flatter management structures and greater employee empowerment [had] resulted in a more frenetic and reactive working environment'.
What strikes us now is that this is more important, and access to information is easier, than ever. Smart companies support individual learning paths and provide robust training and development. Others lag behind, believing that if you hire experienced sales people they don't need developing. If ever that was less true...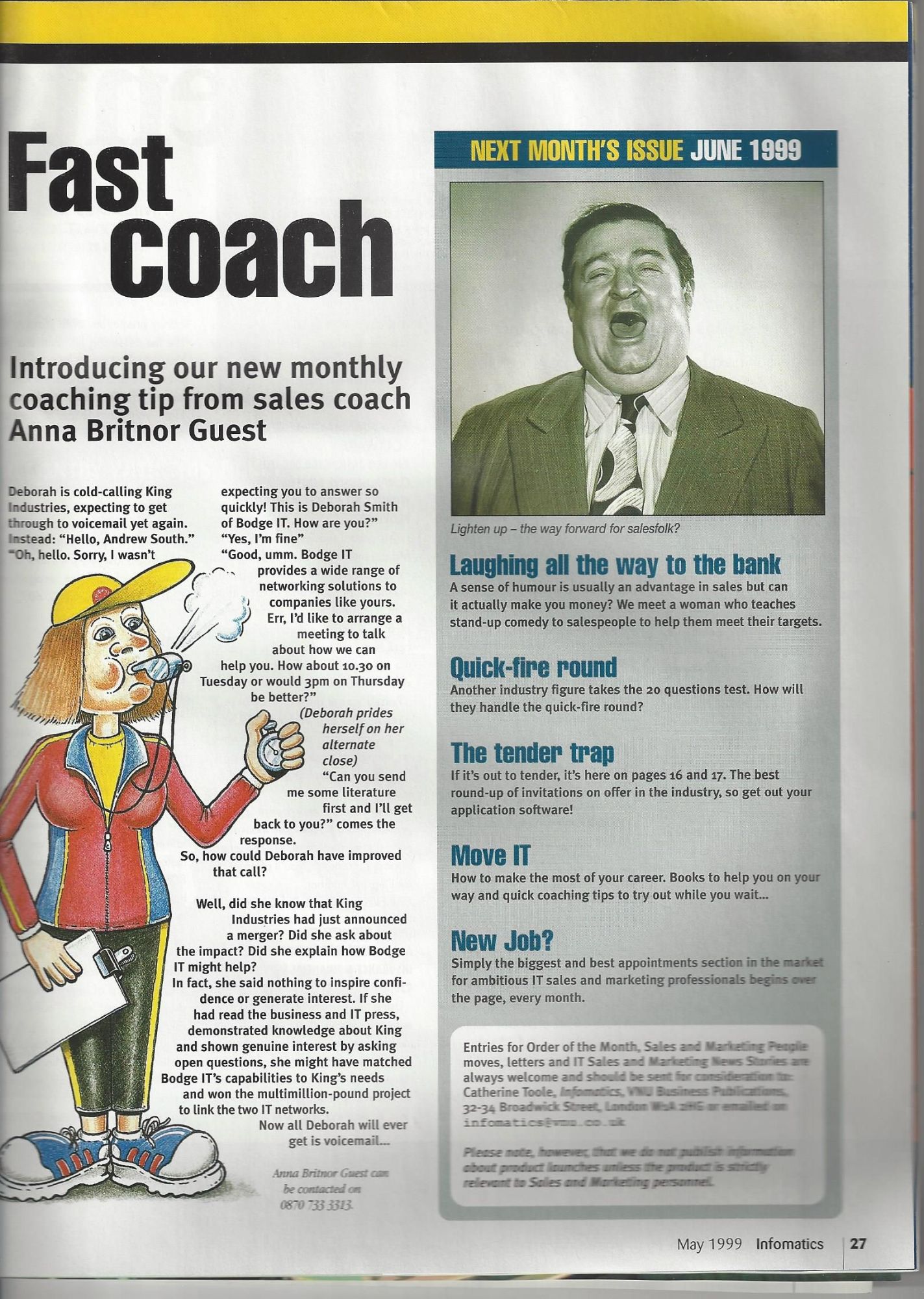 Fast Coach: Research your customer
Back in May 1999, Anna got her own regular column in IT sales publication, Infomatics! A coaching tip every month, based on the challenges she saw day to day. #1 was all about research and discovery. Plus ca change!
It was pre social media and in the days of true cold calling. As Deborah, our protagonist, found, not researching her prospect in advance, or asking exploratory questions to link her value to the customer's needs, meant she missed out on a potential large deal. The technology may have changed but we wonder if much else truly has!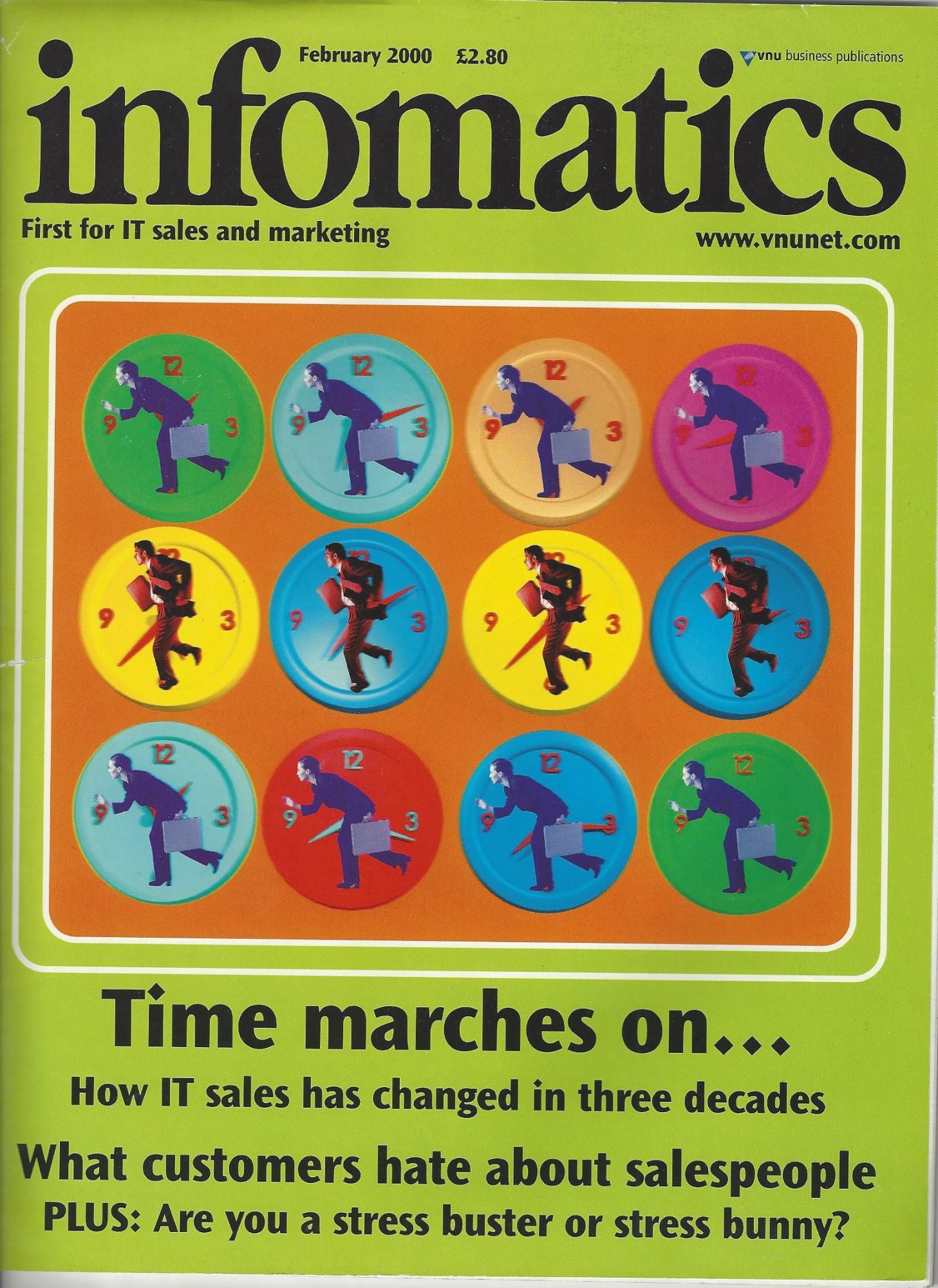 So you think you know what your customers are really thinking? Anna Britnor Guest asks IT managers to spill the beans on the salespeople that make them smile - and seethe!
From February 2000, another Infomatics feature. So, how's it stood the test of time? As one IT manager stressed at the time 'The seller has to understand what's driving me and my business - it has to be totally relevant and timing is more crucial than ever!' Plus ca change... but what this article pre-dates is the huge expansion in the number of cross-function stakeholders involved in most complex IT sales these days. Take a read and see what else you think has changed.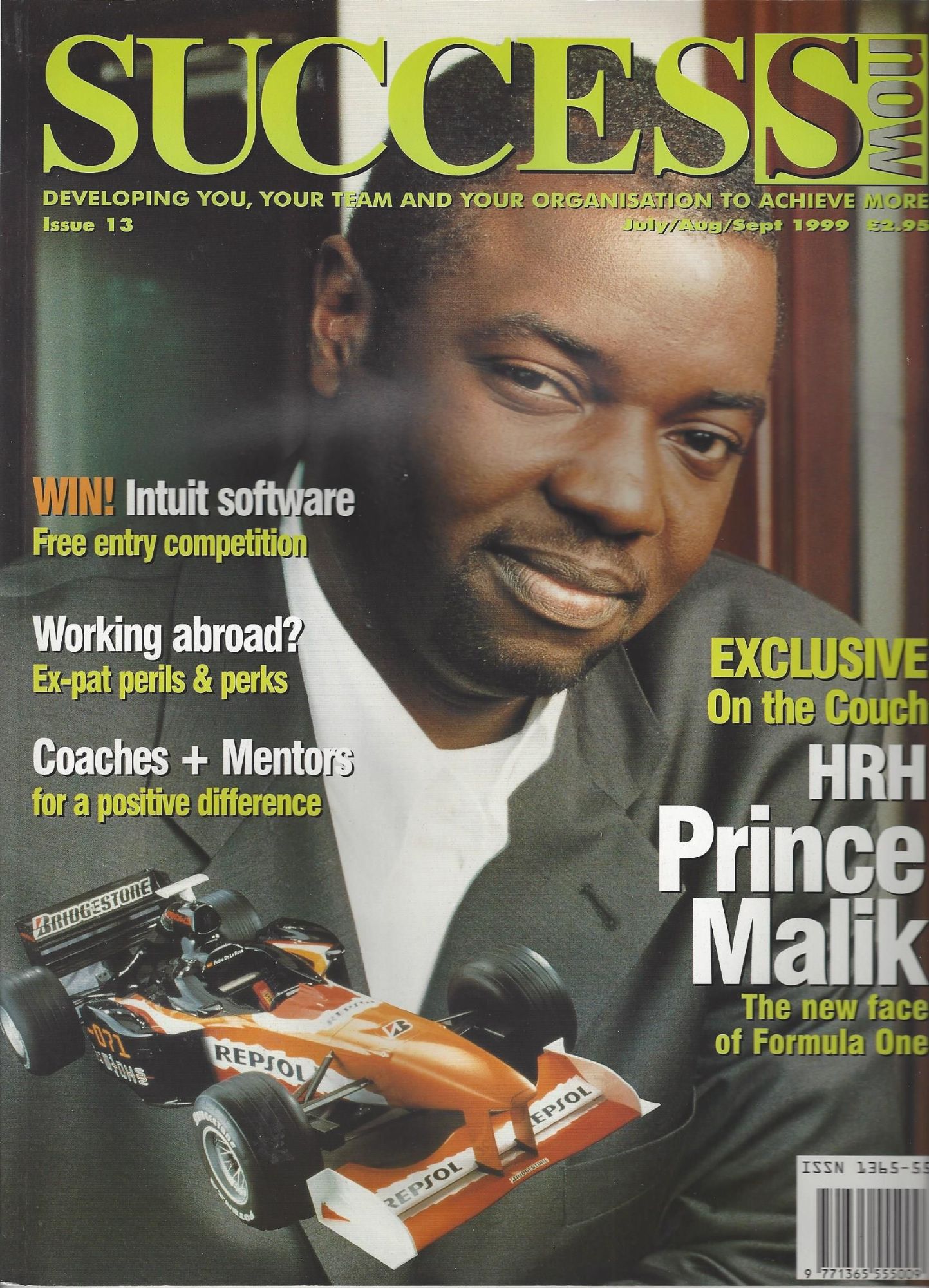 A coach, a mentor, a what?
What are coaches and mentors, where you get them and why do you want them? Success Now magazine July 1999
20 years ago, this was Anna's first paid article on coaching and mentoring - and has been referenced in many websites, articles and academic and practitioner bibliographies!
At the time there was much jostling of definitions and both coaching and mentoring were booming. Today, both are much more settled into leadership and management styles, professional development paths and this article covers many of the ways we see coaching and mentoring used today.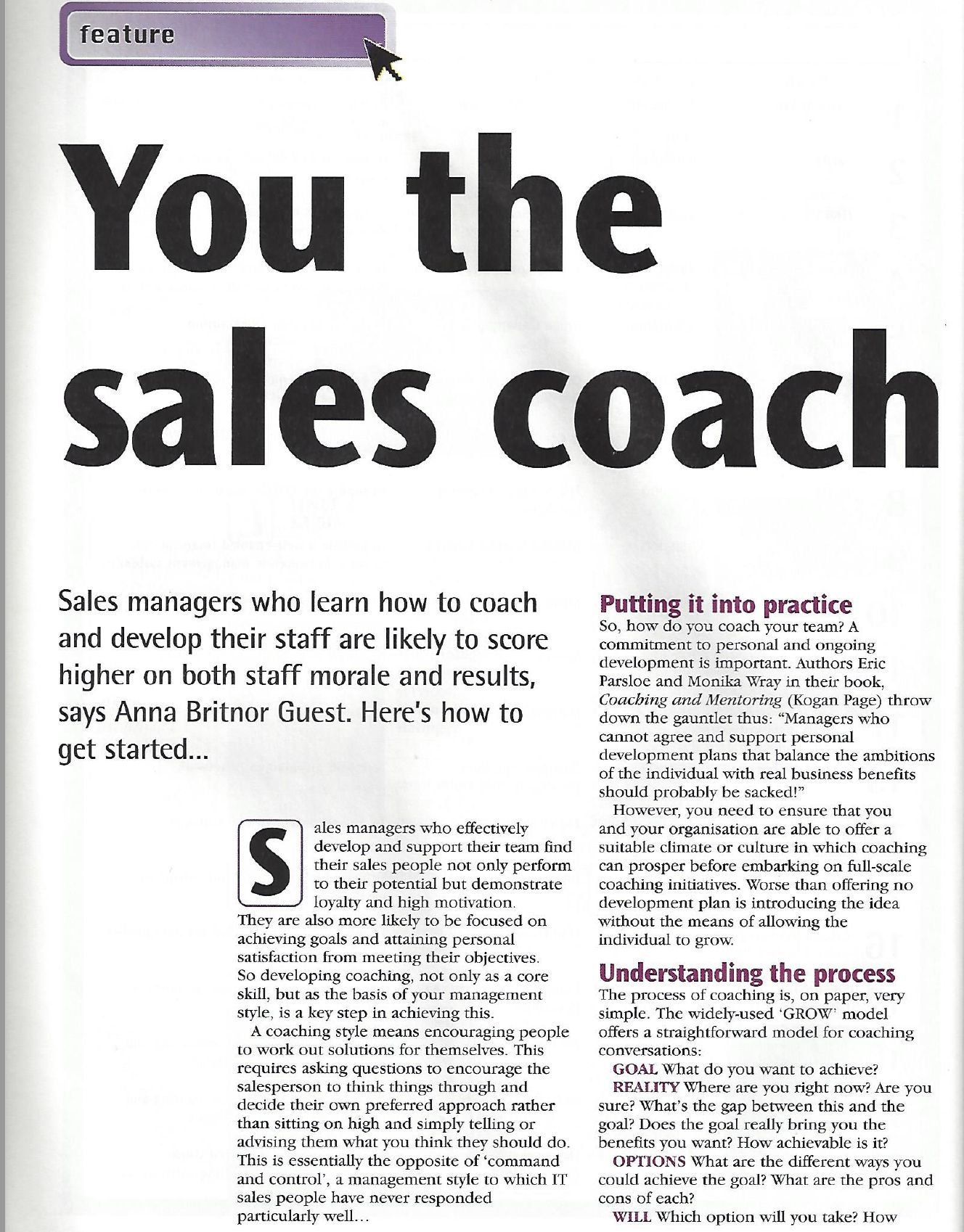 Sales managers who learn how to coach and develop their staff are likely to score higher on both staff morale and results, says Anna Britnor Guest. Here's how to get started...
In December 2001, Anna wrote a feature for Infomatics offering practical advice for sales managers to coach their team members.
Coaching was a buzzword of the late 90s and early 00s but how far have we come and what's changed?
Despite now being accepted as mainstream management practice, the skill sets are not as widely embedded as they might be and many leaders still find coaching challenging.
Coaching is a mindset as much as a skill set and a key element of any leader's approach to building high performance teams.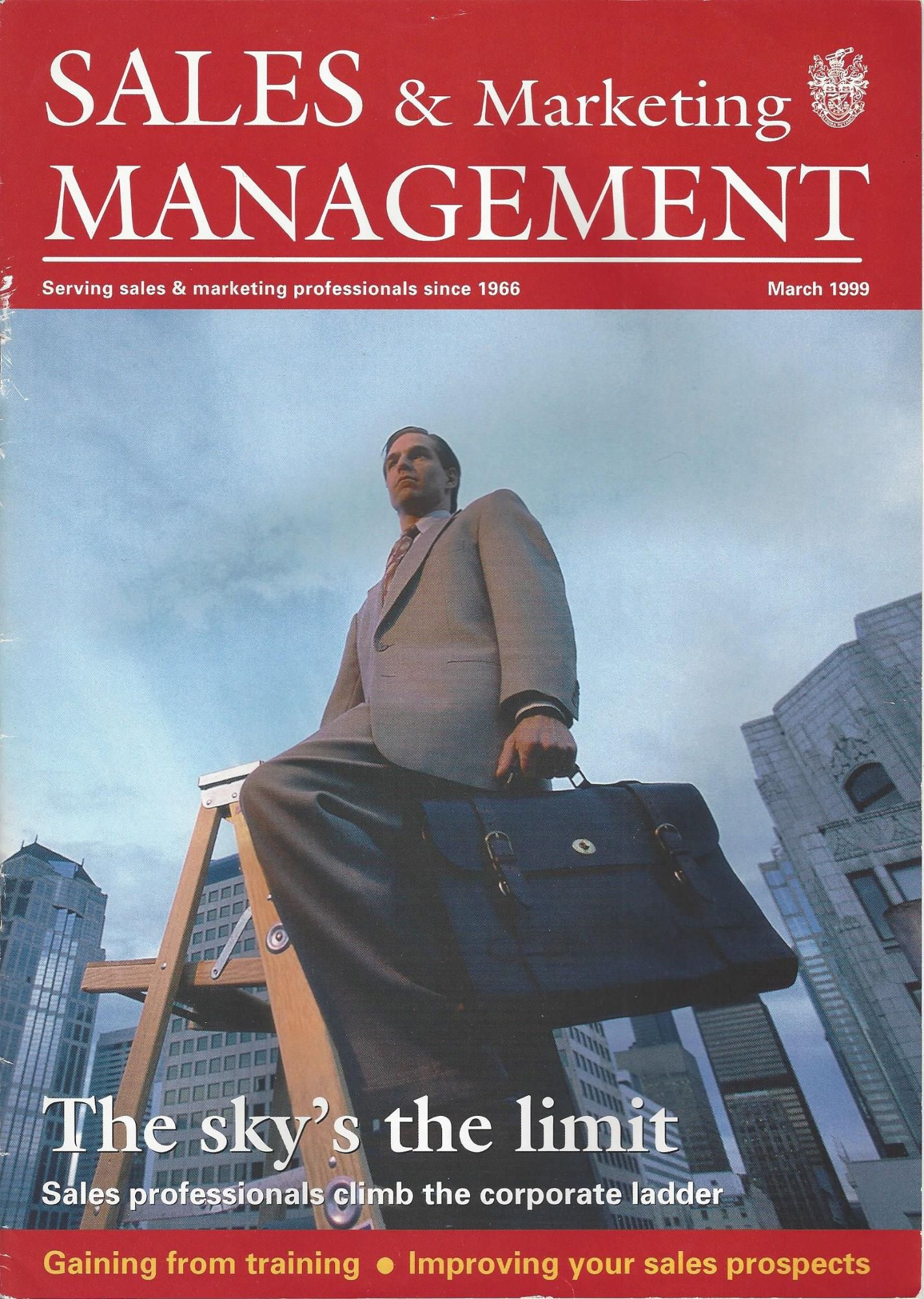 More and more companies are employing professional coaches to improve performance of individuals with the sales team. Anna Britnor Guest explains why.

From March 1999, this time we take a look back at an article published by the Institute of Sales Management (then the Institute of Sales & Marketing Management).
Exploring sales coaching - and the manager as coach - we explained some of the benefits: "...coaching can be a powerful tool in implementing change, increasing motivation...and addressing individual performance issues, thereby harnessing the potential for success."
What's changed since? Coaching and training are much more interwoven today with more group and individual coaching to support skills development. It's more embedded for many companies. Today, coaching is not an option, managers have to have the time and skills to coach - but it's still not as universal as it should be.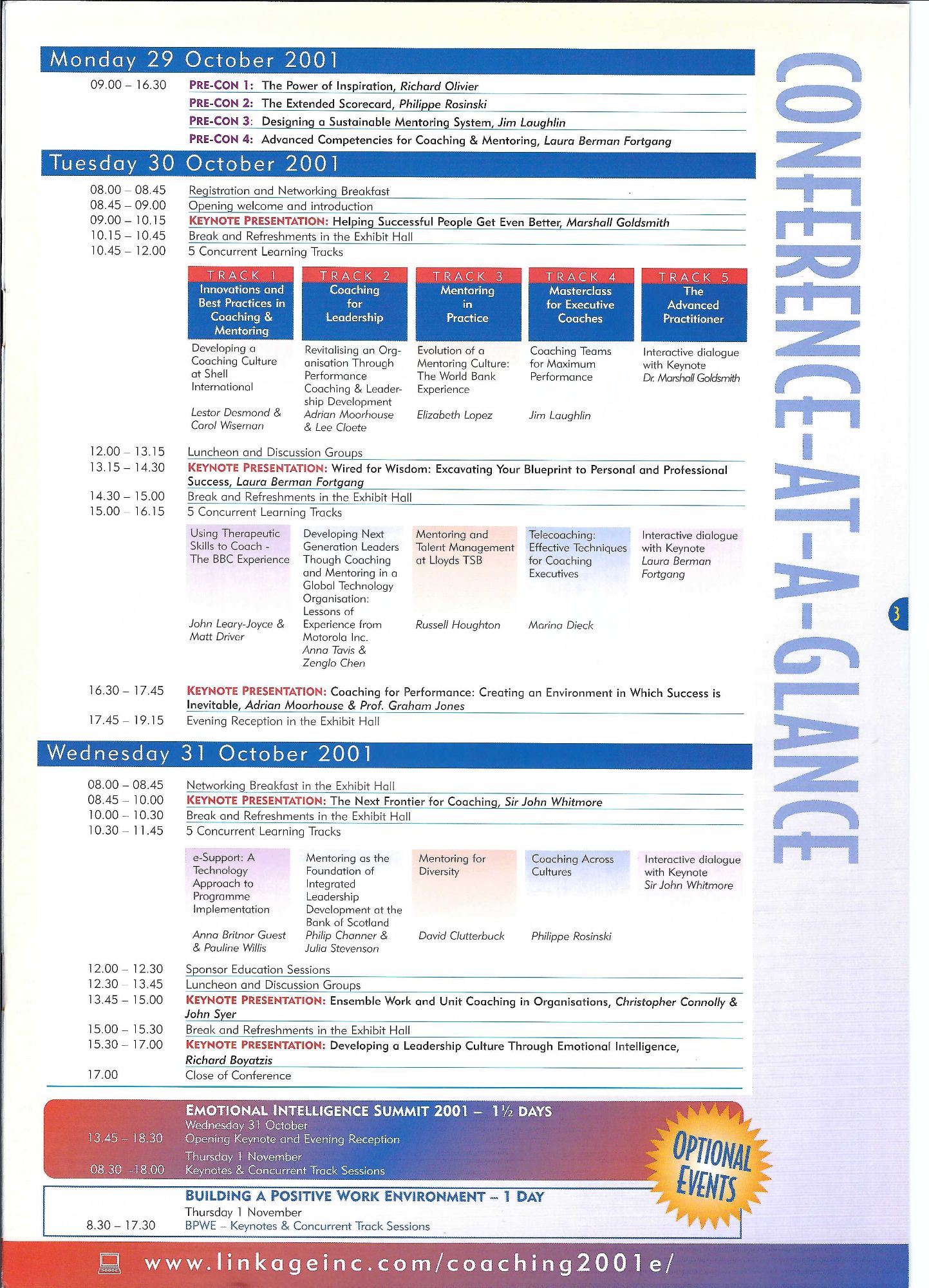 Coaching & mentoring conferences
In 1999, Anna co-founded The Coaching & Mentoring Network which became the largest independent information resource for coaching and mentoring. She and her business partner were regular speakers at UK and European coaching & mentoring conferences, along with some of the big names in the field. Here's a selection:
Linkage Coaching & Mentoring Conference Europe, 2001: e-Support: A technology approach to programme implementation.
7th European Mentoring Conference, 2000: Making the match: Strategies for Success
9th European Mentoring Conference, 2002: Assuring Competence in organisation-wide coaching & mentoring programmes. We also sponsored the conference by providing an online discussion forum to continue conversations post-conference.
Looking back, we were well ahead of the curve in terms of using technology to support coaching and mentoring programmes and the wider community.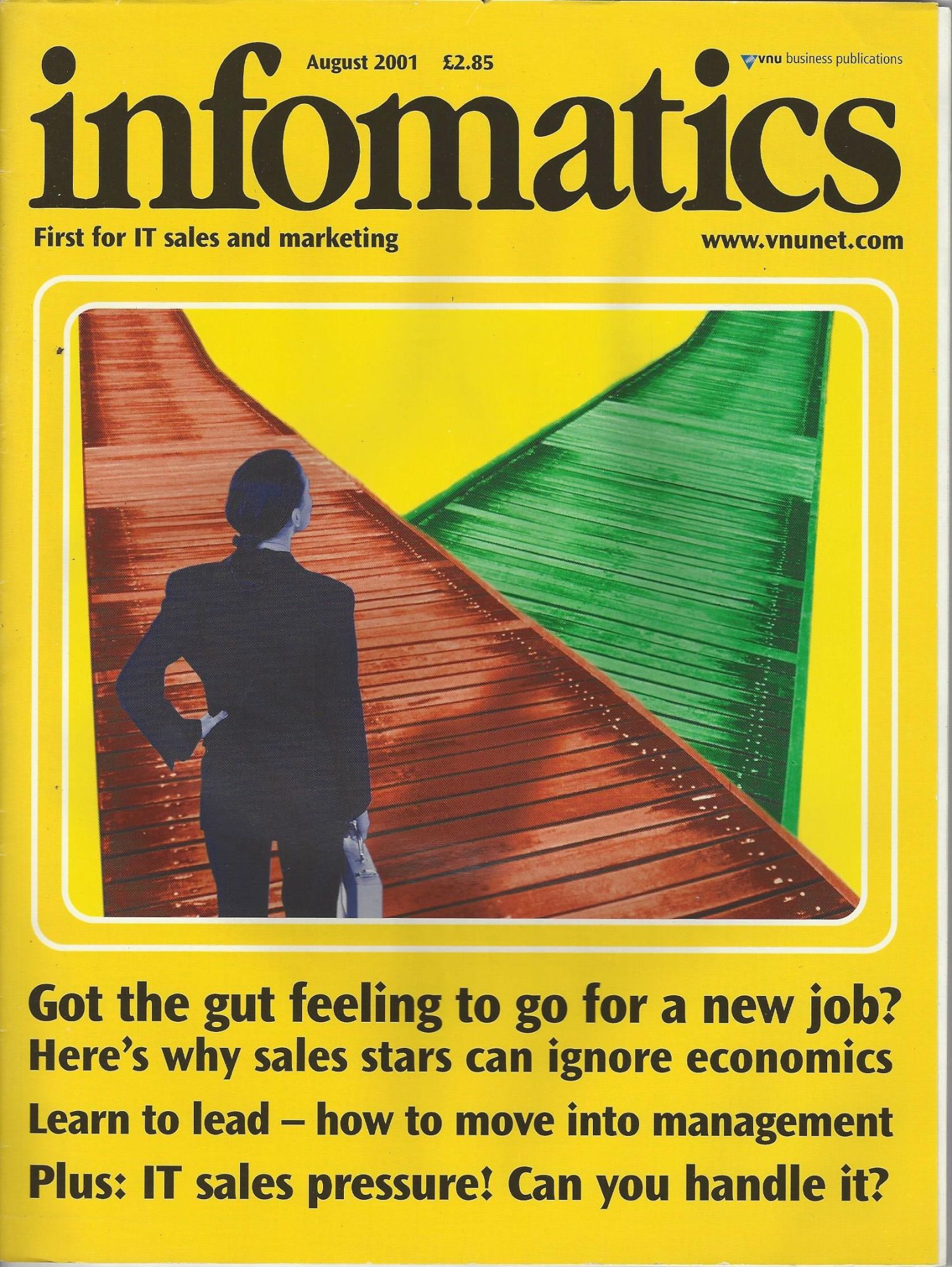 Salespeople don't always find it easy to move into a managerial role. Finding out how to focus on both tasks and team can help smooth the path, says sales coach, Anna Britnor Guest.
Back to Infomatics, August 2001 and Anna explored some of the challenges in making the transition, the different expectations of the role and tips for success. 20 years later much is the same, for instance:
Define and communicate the role clearly
Recognise and be supported through the learning curve
Find the balance between achieving the task, building the team and developing the individuals
Develop a broader company perspective to align with vision and goals
Of course, things have changed too. The article acknowledged that salespeople were geographically remote but these days everyone is remote. Back then sales people tended to work more independently, perhaps with a pre-sales engineer. Today that sales team has expanded from SDR/ BDRs to Customer Success. The role of manager has evolved and at board level we now see the rise of the CRO.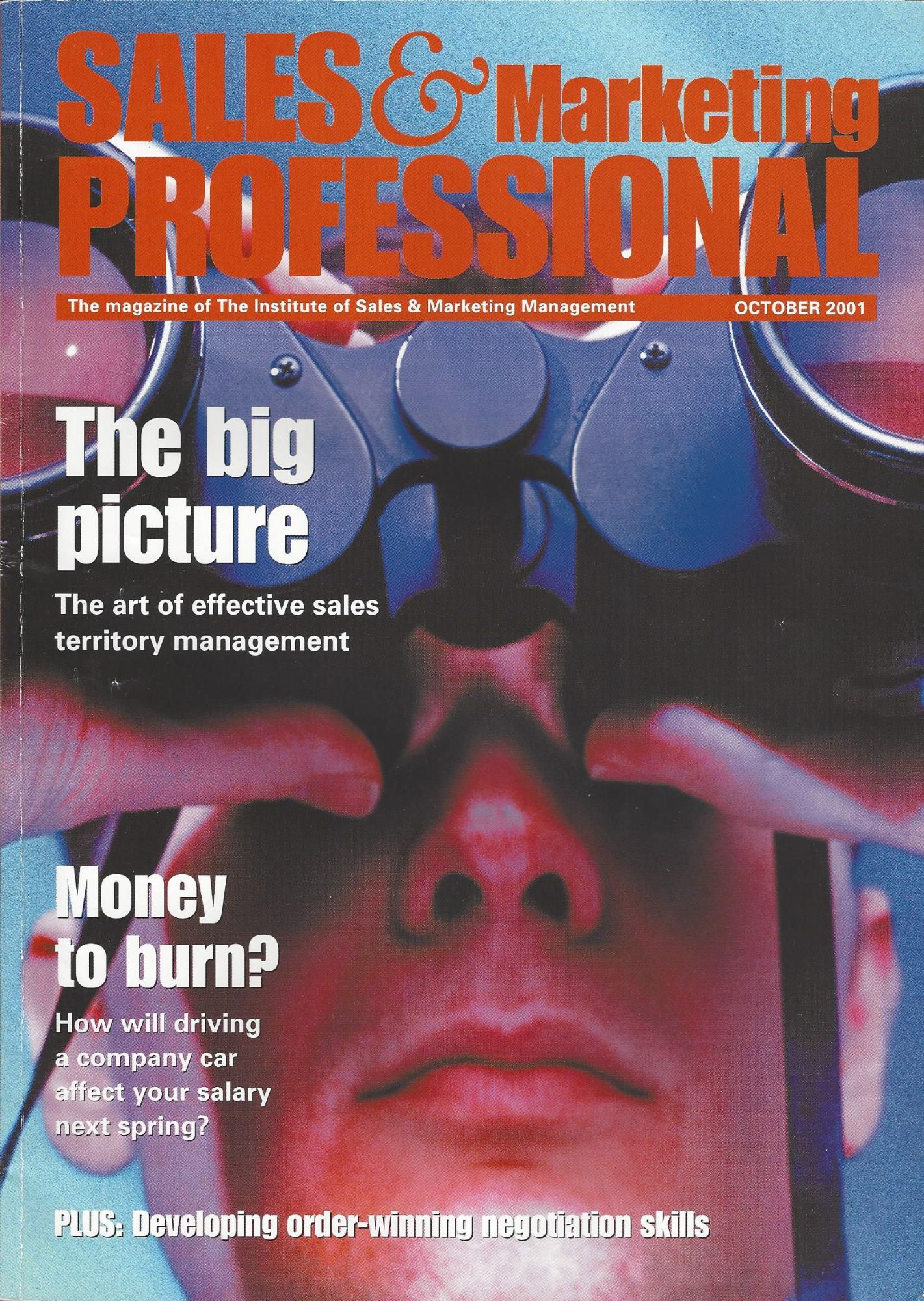 Anna Britnor Guest FInstSMM examines the art of sales territory management - a complex project with an amazing choice of options.
Back in October 2001, Anna highlighted the need for sales territories to be aligned to business goals and market focus - to produce profitable business that advances the company to its longer term goals. Yet, many companies had unchallenged, evolved methods of territory allocation with many anomolies. The article identified the pros and cons of different approaches to allocating territories.
It's still challenging today but we see much greater focus on customer profiles, on different roles taking responsibility through the customer buying journey, and with far more spohisticated tools we can much better, quicker and more easily analyse where our business is really coming from. And, of course, face-to-face selling is complemented by virtual and social selling in ways that were only just on the horizon back in 2001 - game changers in terms of allocating territories based on non-geographic decisions.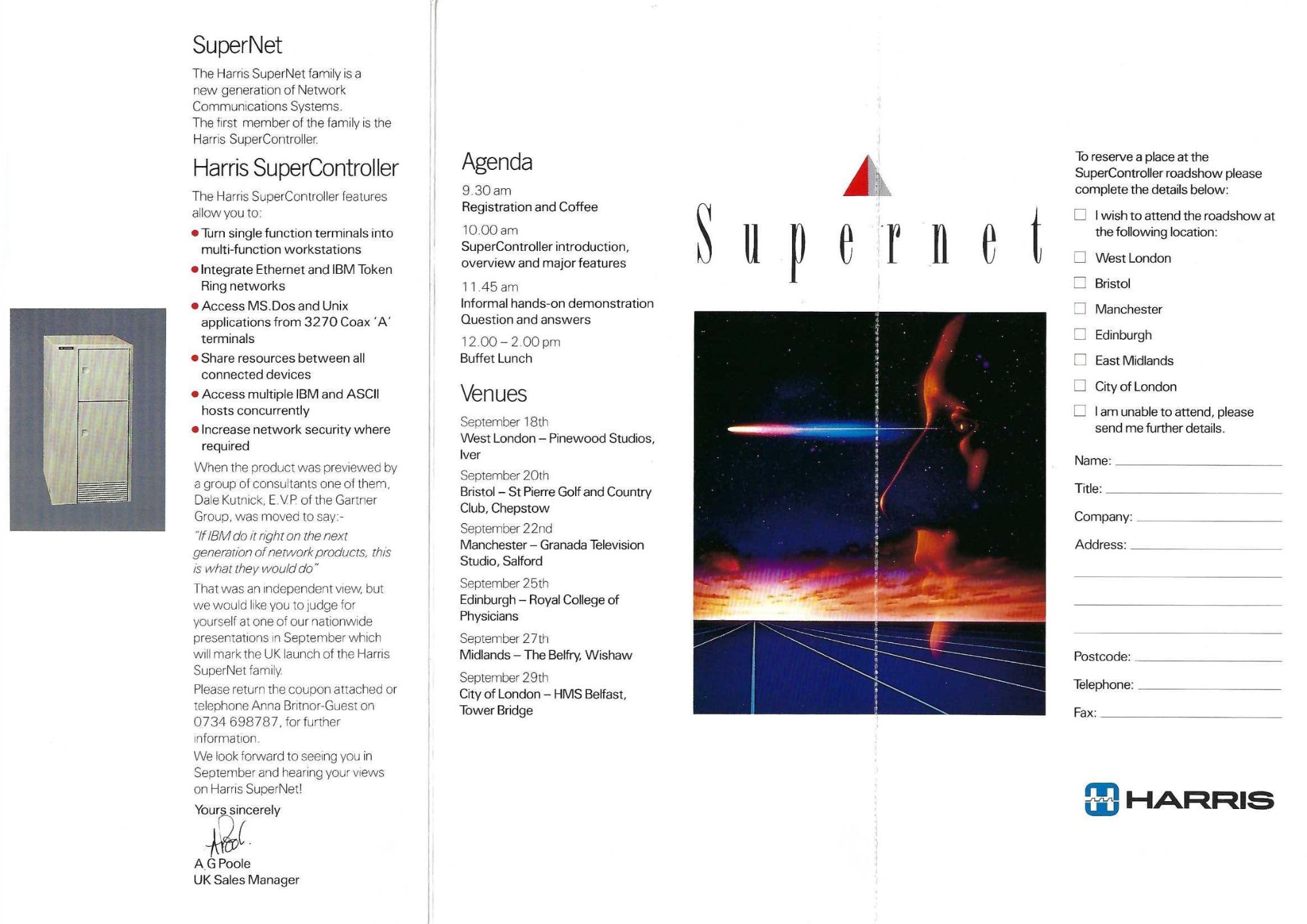 This dip into the archives is both personal to Anna and technology- focused. She says "A young rookie in the sales team at Harris Corporation, I was tasked with organising a roadshow for our new 'SuperNet' product which provided connectivity and emulation between SNA 3270 terminals, ASCII terminals and PCs on token ring or ethernet! So you could run Lotus 123 on your dumb terminal or turn your DOS PC into a mainframe terminal.
Those heady early days of integration between proprietary systems! It's personal to me as it was the first major project where I had the opportunity to prove myself and it was a huge success (though the product became obsolete within a few years!)"
These days we take integration and open standards more or less for granted. Back then, people would actually dig around the cables at the back of the machine to see if we had some smoke and mirrors going on as it was hard to believe you could display basic PC apps on a dumb terminal. Token ring was also the PC network of choice for IBM mainframe users!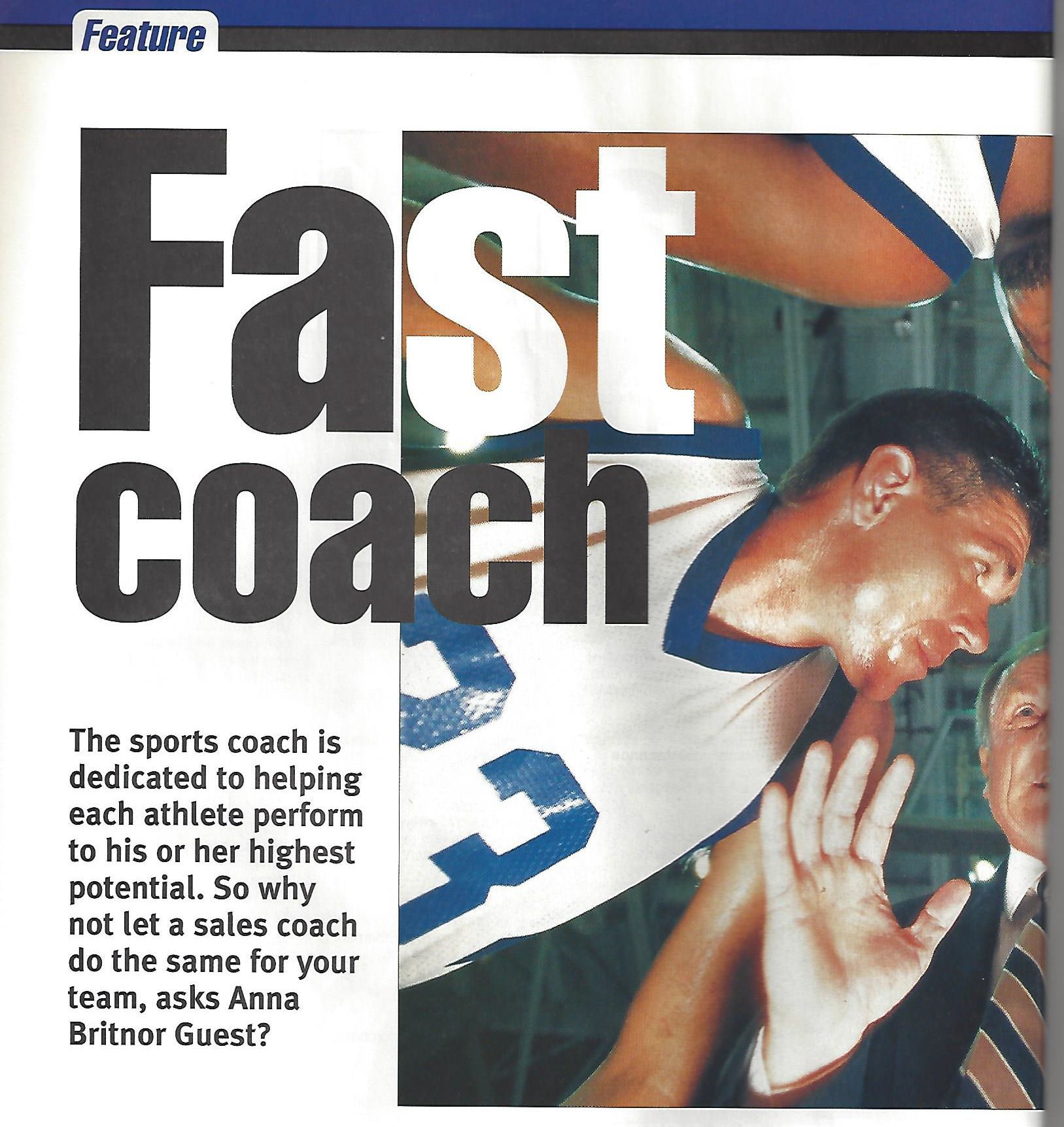 April 1999 and coaching was a pretty 'new' concept. Apparently there were estimated to be a whopping 200 coaches in the UK - and we thought that was a big number back then! In this feature for Infomatics, Anna outlined the difference between training and coaching, offered tips on how to be a sales coach and examples of companies using coaching to develop and support their sales teams. In signs of the times, Gordon Brown was noted for mentioning 'coaching' in his budget and we gave the example of newly implementing CRM as an area needing sales buy-in. An editor probably wouldn't pick those images these days either!
What hasn't changed is the importance of developing people and teams, of using coaching wisely in a targeted manner to help address challenges and capitalise on opportunities. And coaching tech sales teams is still a core part of our game here too.