Is your team successful but drained? Can you keep up this pace forever? What do today's revenue leaders and their teams need to do to be successful for the long-term? Following a year of uncertainty, business pivots and everyone digging deeper, how do we deliver ever-more demanding targets without hitting burn out and exhaustion?
Join Pia Lee, CEO of Squadify, Greg Wade aka The Defender and host, Anna Britnor Guest, as they explore how the world of 2021 and beyond requires fresh thinking about leadership and teamwork in the sales function and beyond.
The situation has changed - has your leadership approach kept up? Filled with insights and real world experience, this episode will give you practical insights that you can apply to your own leadership environment.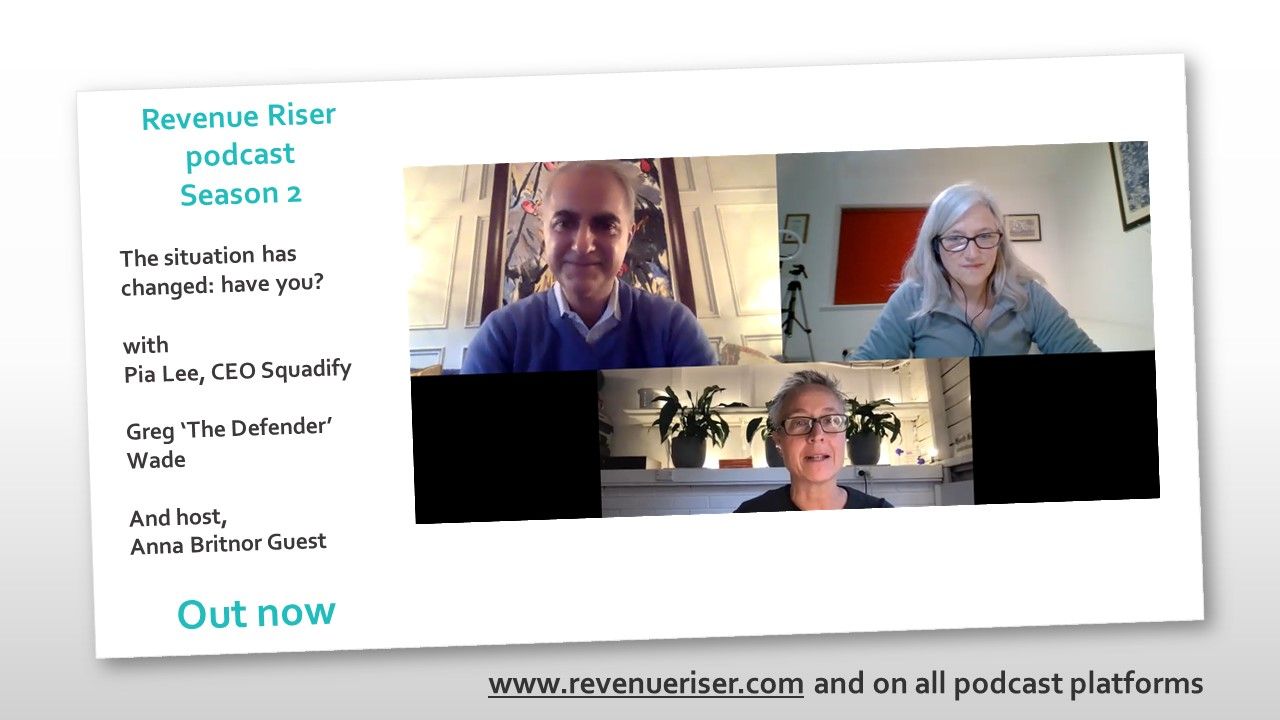 Sign up for extra resources
Sign up for our occasional e-news, containing relevant tips, news, recommendations and more from Revenue Riser and our guests.
We promise no spam, just info we think will help and interest you. And you can unsubscribe any time, of course.