Leveraging Squadify's data around team conditions for success, we learn from co-founders Dan Hammond and Pia Lee what's important for high functioning teams to perform in a fast-paced, post-covid world.
We'll drill into what the data is telling us around the shifts over the last 18 months between 'being' and 'doing', where the biggest gaps lie, why we should pay attention and what we can do to make a difference. We hear the highest and lowest scoring attributes and how to shift team mindsets and focus.
Of course, no team conversation is complete without discussion on psychological safety. What we see here are the specific behaviours of teams that create that safe environment where we're comfortable in the uncomfortable.
Learn more about Squadify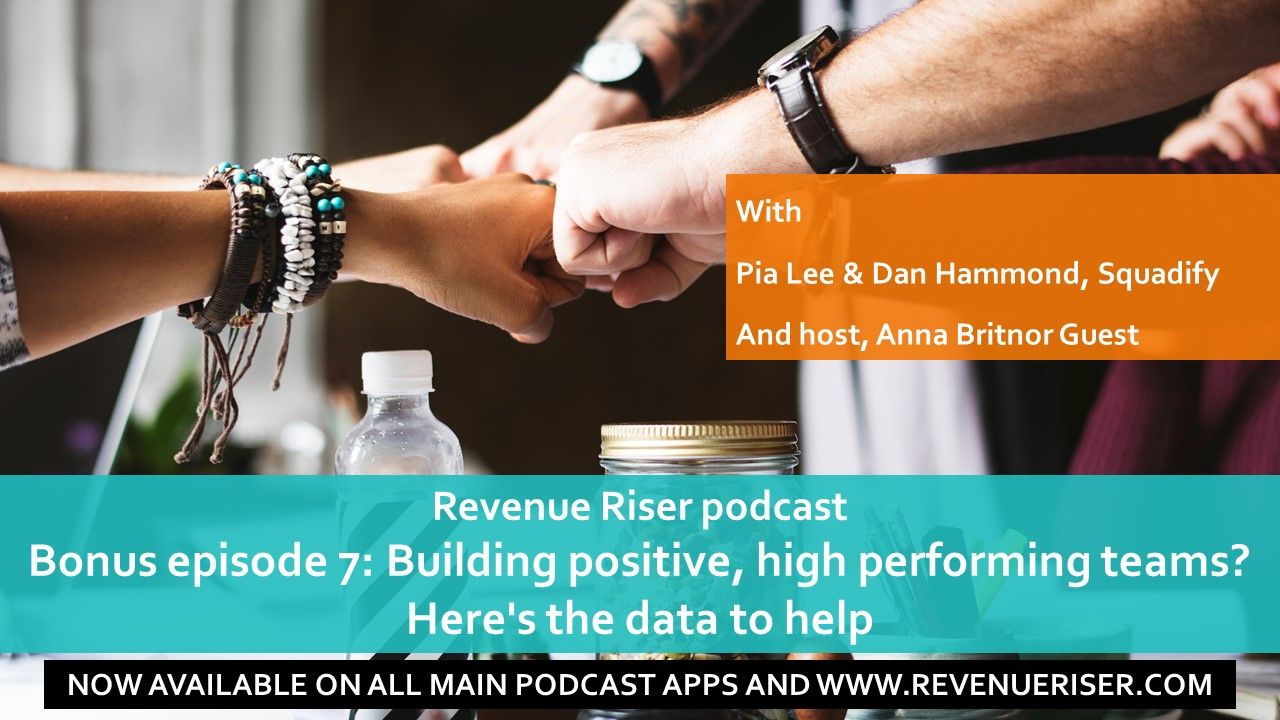 Sign up for extra resources
Sign up for our occasional e-news, containing relevant tips, news, recommendations and more from Revenue Riser and our guests.
We promise no spam, just info we think will help and interest you. And you can unsubscribe any time, of course.