Why would customers buy from you today? How do you create and align clear business value for your customers in times of change? Anna is joined by Gary Schwartz, VP of Marketing at TransfrVR and Jude Mott, now Cloud Product Manager at Virtual1, to take a cross-functional view of how we align and deliver value to truly meet customer's needs.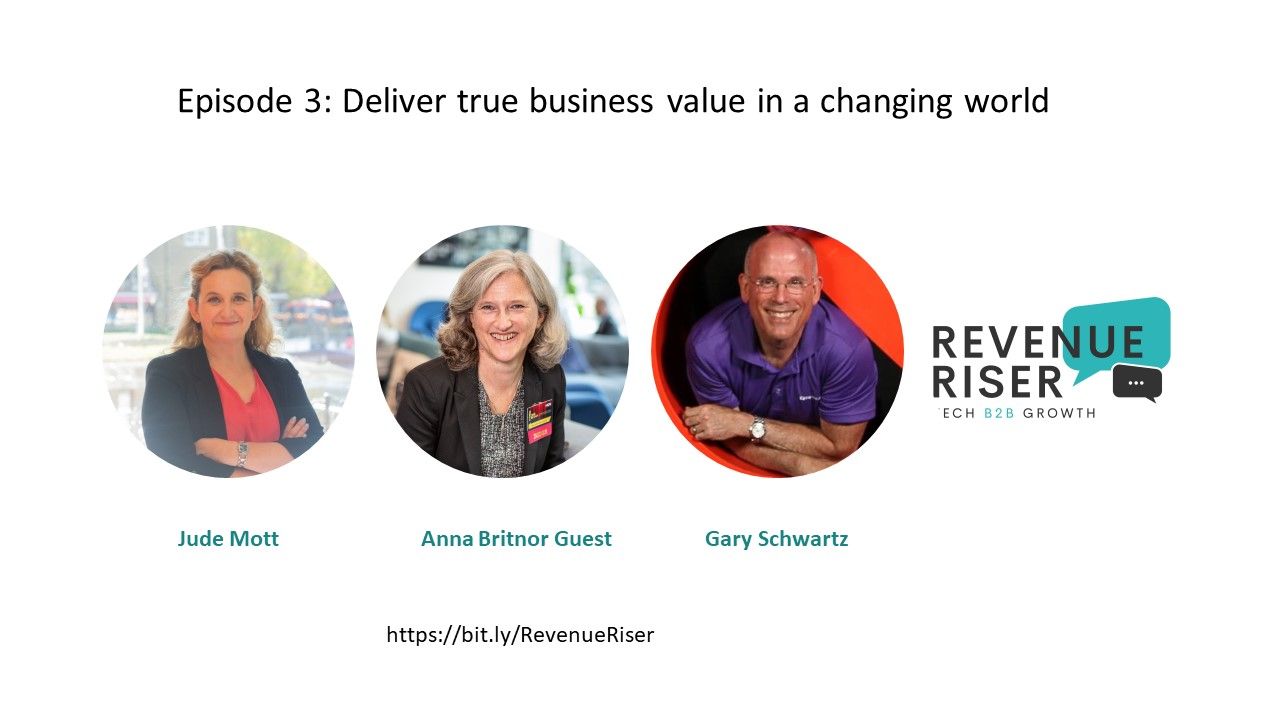 Sign up for extra resources
Sign up for our occasional e-news, containing relevant tips, news, recommendations and more from Revenue Riser and our guests.
We promise no spam, just info we think will help and interest you. And you can unsubscribe any time, of course.