How do you drive revenue growth, regardless of the economy? Join Jamie Mellalieu, CRO of UserZoom, Lorrin White, CEO of Bamboo Technology, and host, Anna Britnor Guest. We're discussing the tricky stuff from forming the right leadership structures and mindsets through to the people, process and pricing ingredients needed in the sales organisation to grow sales at scale. Listen in to our open and frank conversation for insights and examples to help you lead revenue growth.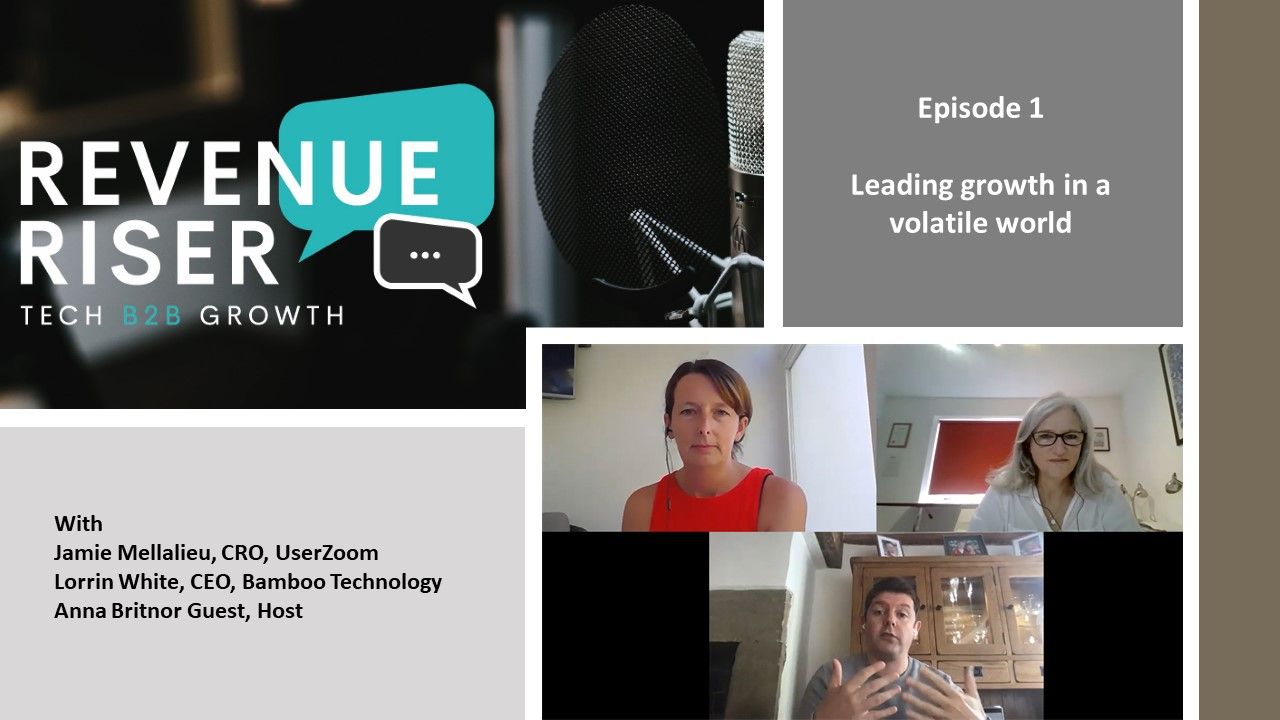 Sign up for extra resources
Sign up for our occasional e-news, containing relevant tips, news, recommendations and more from Revenue Riser and our guests.
We promise no spam, just info we think will help and interest you. And you can unsubscribe any time, of course.