How do you scale your organisation and grow your revenue? How do we define scale versus growth? How do we adapt in an unpredictable, choppy world?
Joining Anna are Paul Szemerenyi, Global Head of Sales at Bizzabo, the fastest growing Event Technology company and Bob Horn, CRO at Illusive Networks, a fast-growing Cybersecurity startup. With many years of sales leadership experience between them, Bob and Paul share how they've built successful sales teams at scale and we explore what's important for growth in the choppy waters of today's world.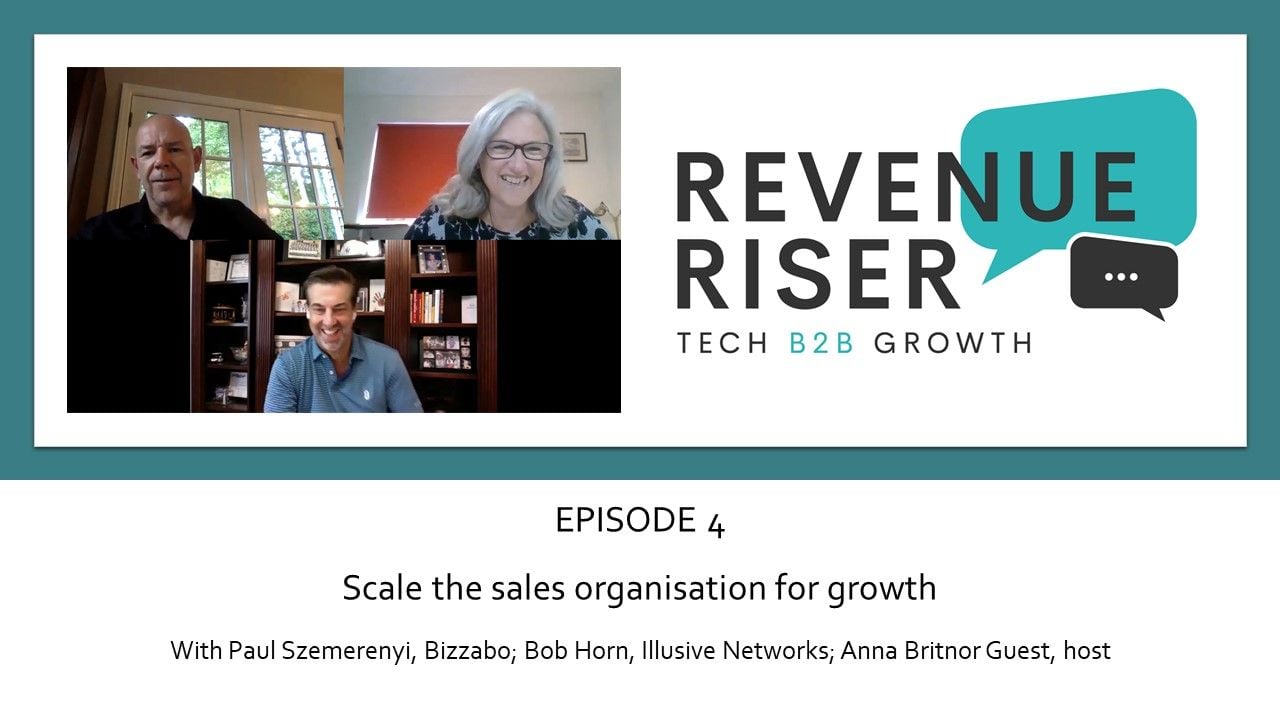 Sign up for extra resources
Sign up for our occasional e-news, containing relevant tips, news, recommendations and more from Revenue Riser and our guests.
We promise no spam, just info we think will help and interest you. And you can unsubscribe any time, of course.