Successful channel partnerships need focus and collaboration, and in an increasingly uncertain climate, it becomes even more important that we not take existing relationships for granted. Continuing and updating the conversation we started in season 2, we explore what's changing in the channel ecosystem.
Joining Anna once again are Steve Warburton and Matt Hathorn.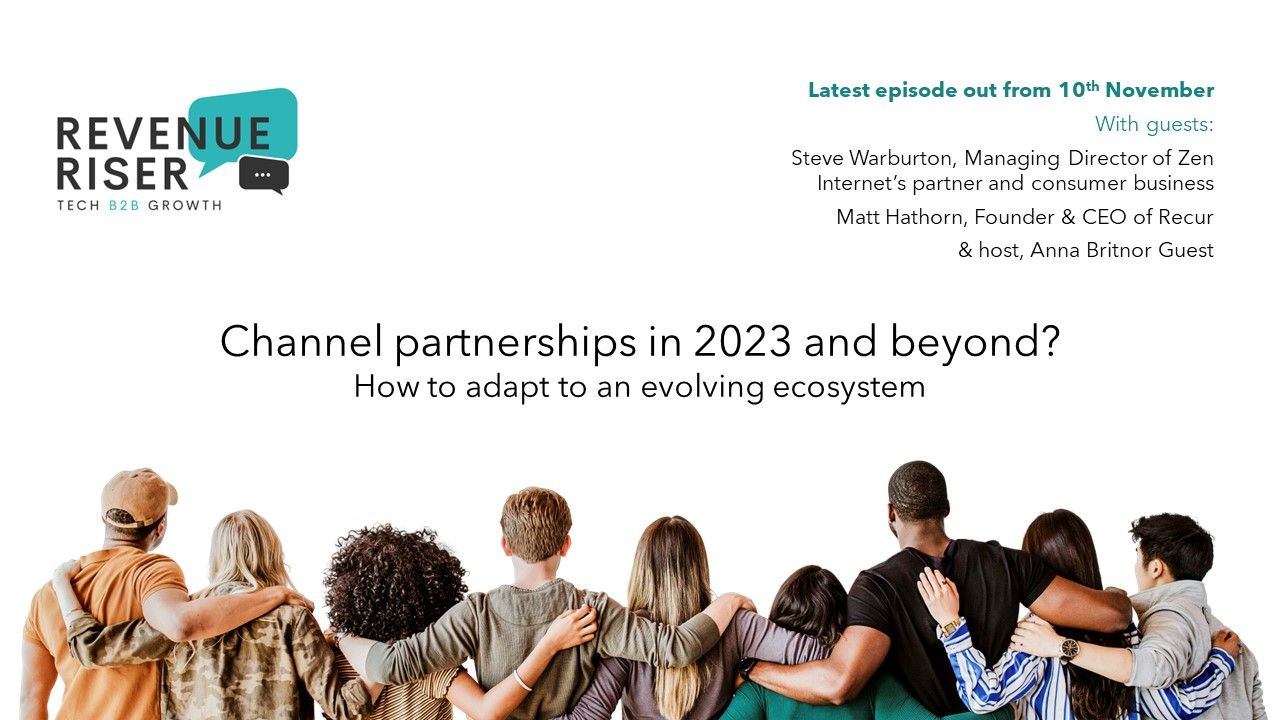 Sign up for extra resources
Sign up for our occasional e-news, containing relevant tips, news, recommendations and more from Revenue Riser and our guests.
We promise no spam, just info we think will help and interest you. And you can unsubscribe any time, of course.