The role of a leader is to create an environment where coaching can happen, to get authority from above, and to allow their team to get on with the work. So, how do you take your coaching to the next level to empower collective leadership within your sales team?
In this episode ideas-packed episode, Anna and her guests, David Clutterbuck and Emmet Florish, explore what makes great leaders and coaches and how to take your coaching to the next level.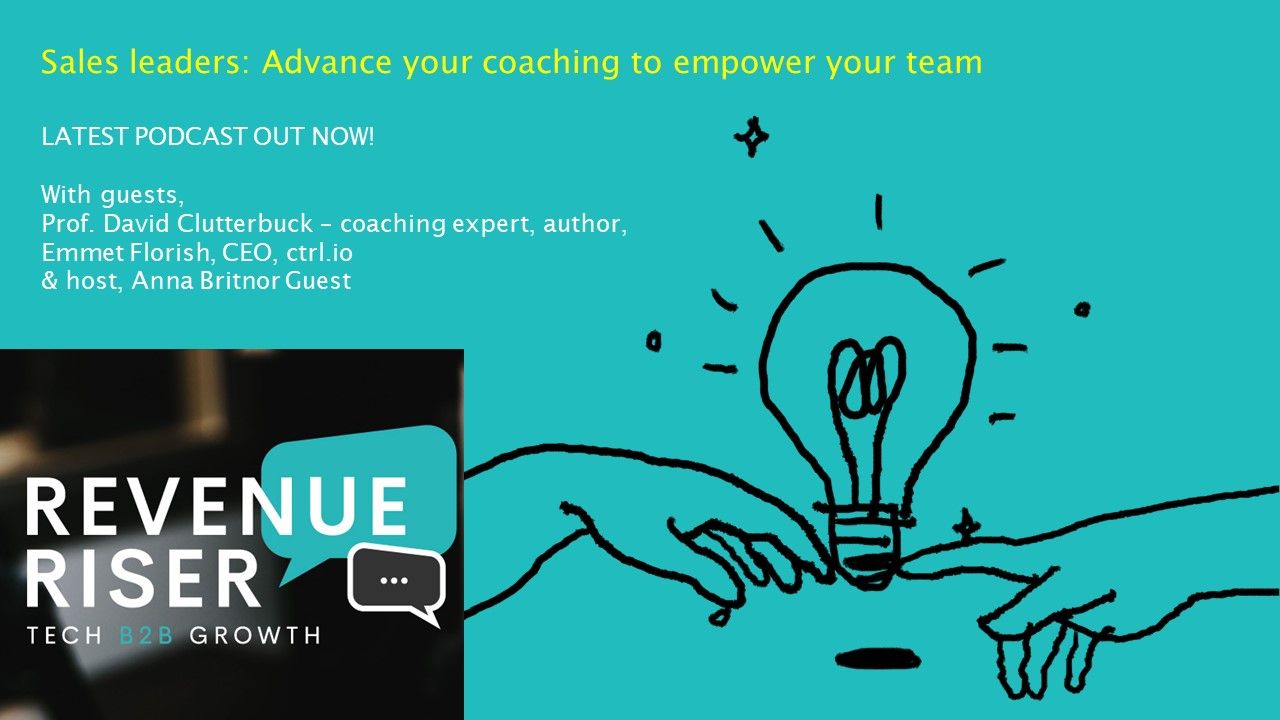 Sign up for extra resources
Sign up for our occasional e-news, containing relevant tips, news, recommendations and more from Revenue Riser and our guests.
We promise no spam, just info we think will help and interest you. And you can unsubscribe any time, of course.