So, you want me to be your champion?
Posted on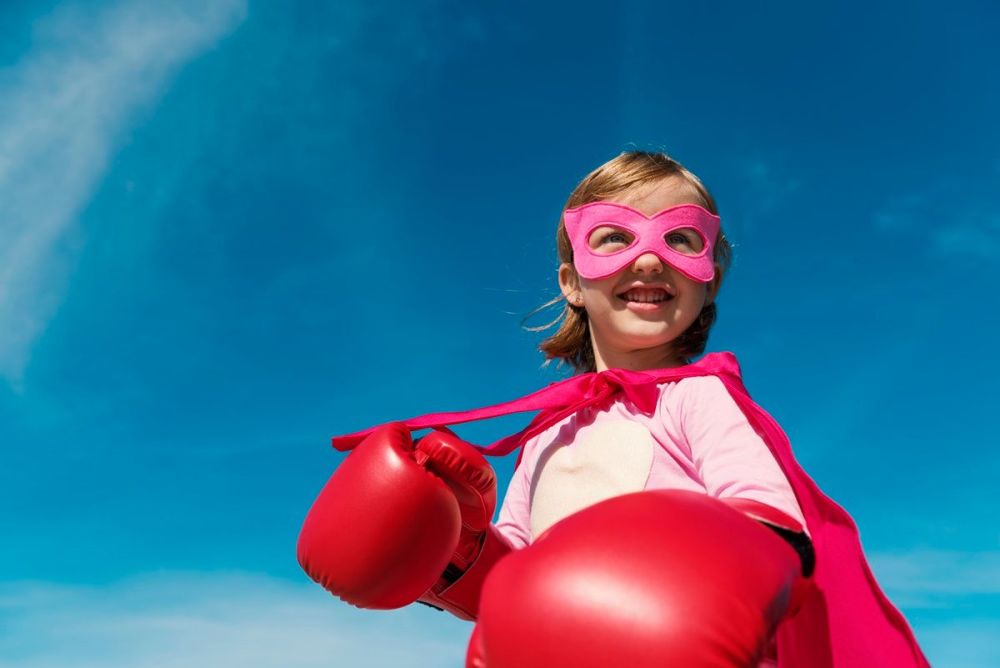 Sales people are constantly urged to find a 'Champion' in their prospect or customer. But what does a Champion want from you?
Here's a Champions-eye view of what they're looking for from a supplier.
Nobody is going to 'vigorously support and defend [you] or [your] cause' (Oxford English Dictionary) just because they like you. There's a lot more to it than that. And it starts with being:
1. Personally invested in the outcome
There has to be a 'what's in it for me' (WIIFM) factor – as a Champion I have to really care and be impacted by the outcome of the project or decision. That impact may be at a company level but it's also likely to affect me or my team more directly:
Personal: I might be striving for a potential gain e.g. promotion, recognition, empire building or work-life balance, I might be driven to do what I think is right or I might be avoiding or minimising risk or pain such as being exposed to potential failure, keeping my job, maintaining a quiet life or reducing workload or pressure, to name a few.
Departmental: I may be driven to improve the skills, morale, interest, recognition or commitment of my team to keep top talent, increase departmental influence or minimise risk and pressure on my team, for instance.
The more I care, the more invested I am in getting the 'right' outcome.
Don't forget, though, that my interests can change. Once I've achieved my goal, my promotion, let's say, I probably won't maintain the same level of personal investment if there's no new 'WIIFM' factor. I may still like you and want to help, but the lengths I'll go to will probably shorten. Also, just because I am championing you in one area, doesn't necessarily mean I think you're the answer to everything.
So, the second thing I need is to believe that:
2. You are the answer
I need to be convinced that what you offer is the best way I can achieve my goals. So, how do you convince me?
First, I may already be a half-formed Champion before I make contact with you. I, or my team, will probably have researched your company and what you can do for us in some depth and figured there's a good chance you can help. So, your marketing team needs to think about creating content, events and assets that will show us what we need to see.
Then, I need you to listen and understand what's driving us and me. Not just features, functions and price but 'why' we need to do things. My questions will be coming from a place of 'can you help me achieve my goals?' so if they seem a bit irrelevant or left-field ask yourself why I might be asking that question and answer honestly and clearly. Of course, it can take time to build trust before I start divulging my personal motivations – though not always. And sometimes I may never tell you. Ask insightful questions to develop your understanding and show me how you can address my wants and needs.
Be clear about the relevant value you can deliver and bring in the experts to help me to build a rock-solid case. Don't go for a 'hard sell' (just, don't do that anyway), show 'what's in it for me'.
Of course, because I am an effective Champion I have some influence and authority. I wouldn't be much help to you without the ability to win over others and drive at least some of the agenda. I expect you to be able to influence too, both in your company and mine.
I can see the big picture and will help you to navigate the 3Ps – politics, processes and personalities. If I don't know the answers, I'll find out. I'm well-connected and well-respected and I'll speak up about my views and opinions. I don't have to be a strong personality, I just need credibility and to be able to convince and persuade others – and I'll guide you through the 3Ps so you can do your share of persuading and convincing. I'll expect you to be able to guide me through your internal Ps too.
Being part of the answer means that, finally, I need to know -
3. I can trust you to deliver
My reputation hinges on your success. If I stick my neck out for you, don't let me down. I need you to show me that you have my back, that we're on the same side and that you can help make things happen. Show you understand my goals and keep them in your sights. Be honest and willing to speak up, just as I do in my company. Alert me to potential landmines and equip me with the information and insights that will help me win over colleagues internally.
I'll challenge you to make the best possible solution or case we can. Don't be defensive or try to 'overcome my objections'. Listen and understand my perspective then work with me to refine and improve the case or work out how to overcome the shortfalls. I win if you win so if I sound an alarm bell, I mean it. Take it seriously and do something.
Ultimately, we have different interests and motivations but we have a shared way of meeting our different goals. Keep me on side by meeting my criteria and I'll keep you close. Win-win. Or 'that's champion', as they say in the north of England!