Enterprise Sales webinars - August 2020
Posted on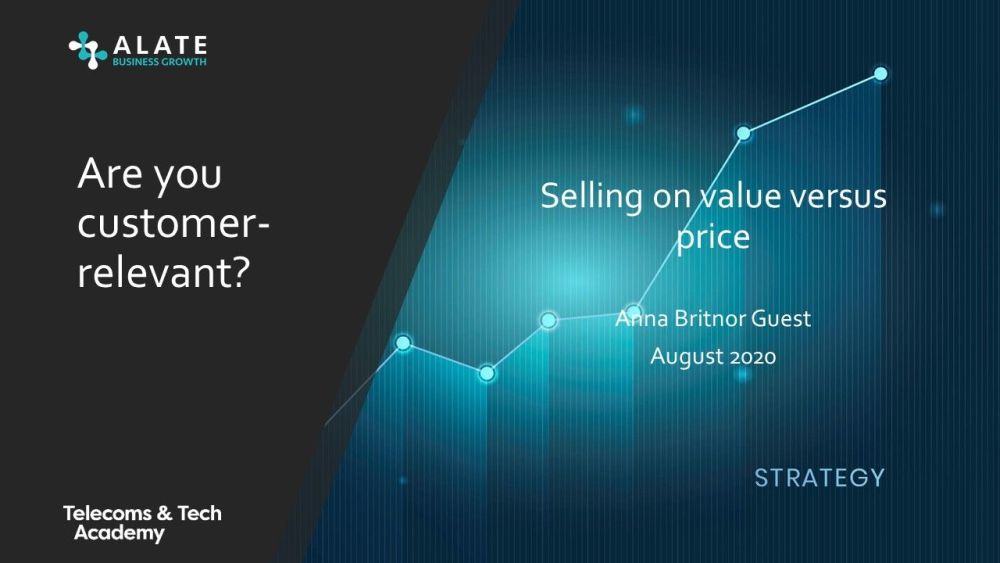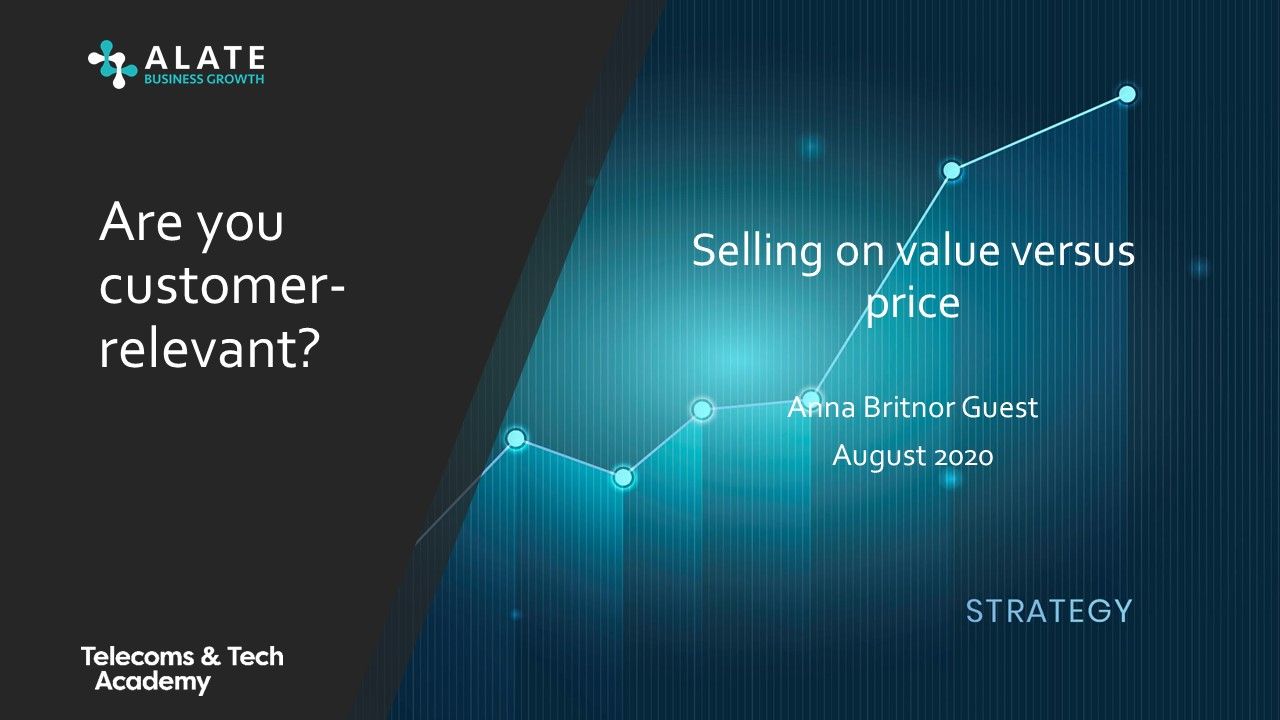 In conjunction with Informa Tech & Telecoms Academy, we're excited to be delivering a series of three practical webinars for a global audience of tech & telecoms sales leaders.
Covid-19 has shifted the landscape for the longer term. More people are continuing to work from home, consumer and business behaviour has changed and the full impact on national and global economies is still to be seen. Companies are innovating fast and re-thinking their business models. With a greater sensitivity to cost control, how do you increase your relevance to your customers and keep deals moving during these times?
This series of participative, practical and relevant webinars deliver actionable tips and tools to help you optimise sales in an uncertain market@
Monday 3rd August: Are you customer relevant: selling on value versus price
Tuesday 4th August: How to keep your deals moving: Managing long and complex sales cycles
Wednesday 5th August: Aligning to C-Suite priorities
Webinar 1: Are you customer-relevant?
Selling on value versus price
Demonstrating relevant business-value is a pre-requisite to building long-term customer relationships that deliver mutual benefit. As customers' priorities shift in response to the impact of Covid-19, how do you make sure you're relevant to your customers' changing needs – now and in the future?
What value really means
Align your value: How to be relevant to your customers – today and tomorrow
Leading value-based conversations that create action and commitment
Webinar 2: How to keep your deals moving
Managing long and complex sales cycles
Long and complex sales cycles have, in many cases, got longer and more complex as companies deal with huge change in a short space of time. At the same time, companies have demonstrated the speed at which they can move when urgent. How do you make sense of the complexity and unknowns to keep your deals on track and moving through the pipeline to close?
Understand how your customer's buying journey is changing
Covid-appropriate conversations: how to have the right conversations
Requalify your opportunities
How micro-commitments keep things moving to close
Webinar 3: Aligning to C-suite priorities
Today's C-suite is currently engrossed in reviewing company goals and adapting their business models to 'the new normal' and beyond. They're looking beyond the risks and threats for the new opportunities. How do you engage and enhance your relevance with key line of business executives to drive opportunities that deliver mutual gain.
Today's business priorities and how to align with them
Key Line of Business executives: why will they engage with you now?
Leading C-suite conversations that deliver value and create action and commitment
Sign up with Informa to join the webinars or to request the post-event recording.