Now accredited as PRISM Practitioners
Posted on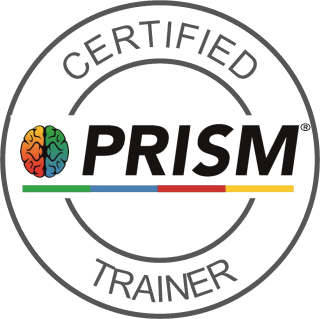 We are constantly looking at ways to enhance the results we deliver to our clients and are now delighted to have been accredited as practitioners in the PRISM behavioural profiling tool.
Why PRISM and what does it do?
PRISM is a neuroscience-based behavioural profiling tool which provides an in-depth 8-dimension map of behavioural preferences. After working with PRISM for several years with our partners at Phoenix Training & Development, we were impressed by its usefulness and the response it gets from those that complete it.
What does it bring to the Alate proposition?
It provides a faster, more objective means of assessing behavioural choices to help individual salespeople and leaders to develop.
We have mapped the behavioural dimensions to our master buying & selling journey template. That means we can clearly show which behaviours are most important at each stage – and which may inhibit your progress.
PRISM has a powerful and bespoke job benchmarking capability to support recruitment. We can map against the specific functions of your sales role. In conjunction with your existing interview and candidate assessment processes, the PRISM benchmark will help you find the best fit candidate for your job and reduce the chance of finding you've recruited a round peg for a square hole.
We know how critical the onboarding phase is and how slowly performance ramps up. PRISM is one element that helps to identify and create onboarding paths that align to the new starter's needs.
More to come on this exciting new partnership. If you're interested in how you recruit, onboard and develop your team then please contact us.