ISM mentoring scheme - sharing experiences
Posted on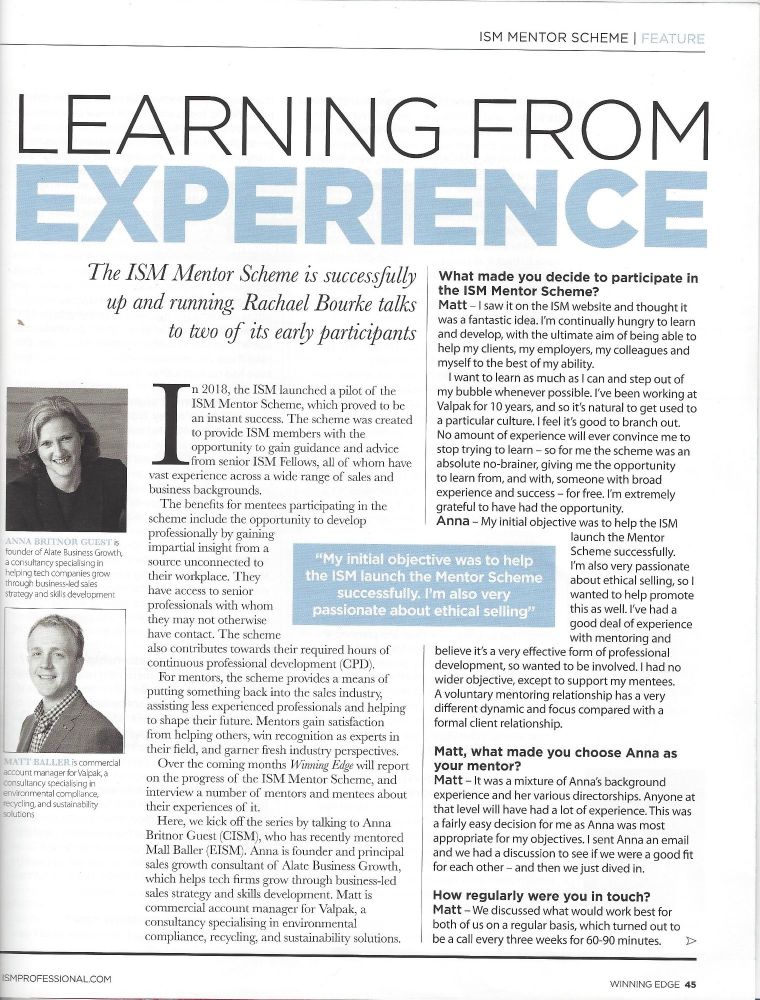 Anna Britnor Guest recently participated in the Institute of Sales Management's pilot mentor scheme.
The ISM is committed to promoting professional and ethical standards in sales and the mentor scheme is a member benefit designed to encourage continuous professional and personal development. Anna and her mentee shared their experiences with ISM Head of Membership, Rachael Bourke, in the May edition of Winning Edge magazine.
Anna has long experience of mentoring, having co-founded the UK's leading coaching and mentoring resource, The Coaching & Mentoring Network, back in 1999.